News
Coming up: Photovile in New York with some Eivissa photos on display!
From 18-28 September three photos from the series 'Eivissa' will be included in the largest annual photographic event in New York City!
http://www.photoville.com/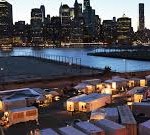 My work to be presented in October at 'Art The Hague' by Galerie Pien Rademakers.
A selection of my work will be shown by Galerie Pien Rademakers during the upcoming art fair "Art The Hague' the beginning of October.
More information will follow soon!
www.artthehague.nl